Preview
Play Ball!
by Ernest Bywater
Copyright© 2016 by Ernest Bywater
Action/Adventure Story: Due to family matters a teen boy moves to the USA, where he learns to play, and like playing, baseball. He works hard and enjoys his baseball. To him it's a fun sport, but he can't resist when they offering him good money to play professional baseball. However, there's one problem, few paid ball players are true professionals. He must choose between playing in a situation he doesn't like, or walking away from good money, and playing where he likes to play for the fun. 76,000 words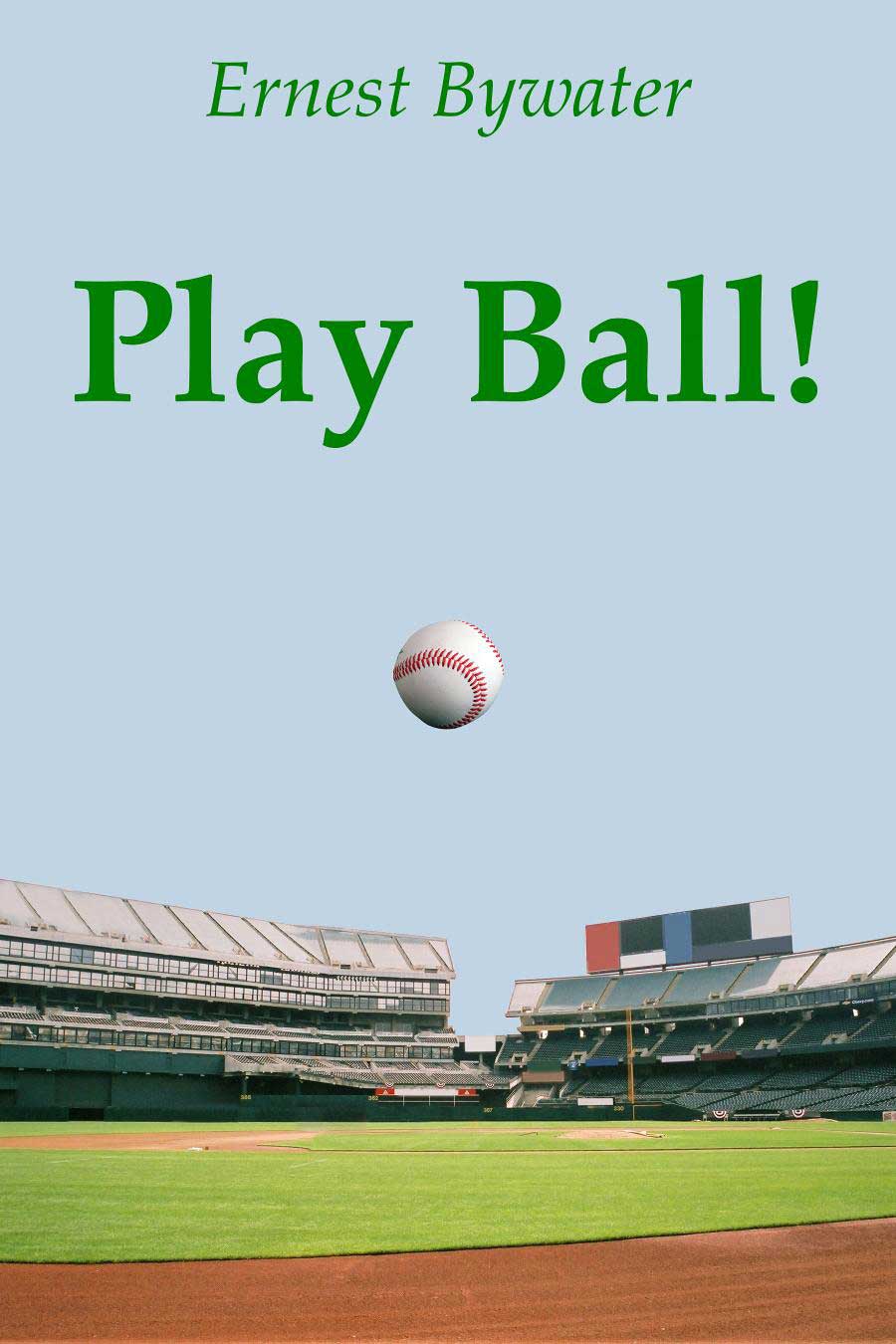 ---
Do what you do do well
Do what you do do well boy
Do what you do do well
Give your love and all of your heart
And do what you do do well
Ned Miller, 1965
---
Cover Art
The images are BaseballStadium.jpg by Bspanberg and Baseball.png by Tage Olsin are used with their permission under Creative Commons Attribution. Trimming, manipulation, and adding of text is by Ernest Bywater. All rights to the cover image are reserved by the copyright owners.
8 January 2017 Edition
---
The titles I use are: a chapter, a sub-chapter, and a section.
Table of Contents
Part01
Foreword
Changes
The Job Offer
The Move
New Life
Weekends
Until School Starts
Part02
Camps
High School
Part03
Mo's First Baseball Teams
The Rest of High School
Family Life
Part04
Louisville Life
University Life
College Baseball
Part05
Draft and Discussions
Life in the Minors
Tough Plays
Extra Duty
Part06
Called Up
Playing in the Major Leagues
Traded
New Club
Meet the Press
What Team?
Part07
Housing Helper
Between Seasons
Spring Training
Second Season
Tough Cookie
Management Meeting
Part08
Mo's Meetings
Dealership Days
Third Season
A Day Off
Part09
Pool Talk
Fourth Season
Family
Contract Concerns
New Contract
First Game Back
Epilogue
The titles I use are: a chapter, a sub-chapter, and a section.
---
The source of this story is Finestories