Preview
Zombie
by Ernest Bywater
Copyright 2008 by Ernest Bywater
Action/Adventure Story: An Australian soldier is killed in Afghanistan. Years later a young girl is abducted near her school in a rural Australian town. A strange man in worn Army camos discovers her. She has a rare blood group and is bleeding to death. It's a race against time. The local community helps by donating blood; neighbours and strangers are determined to help her. A nearby Army base also helps the daughter of a respected officer who died in Afghanistan. While she's in hospital there are strange incidents.
Tags: Crime War Mystery Rags to Riches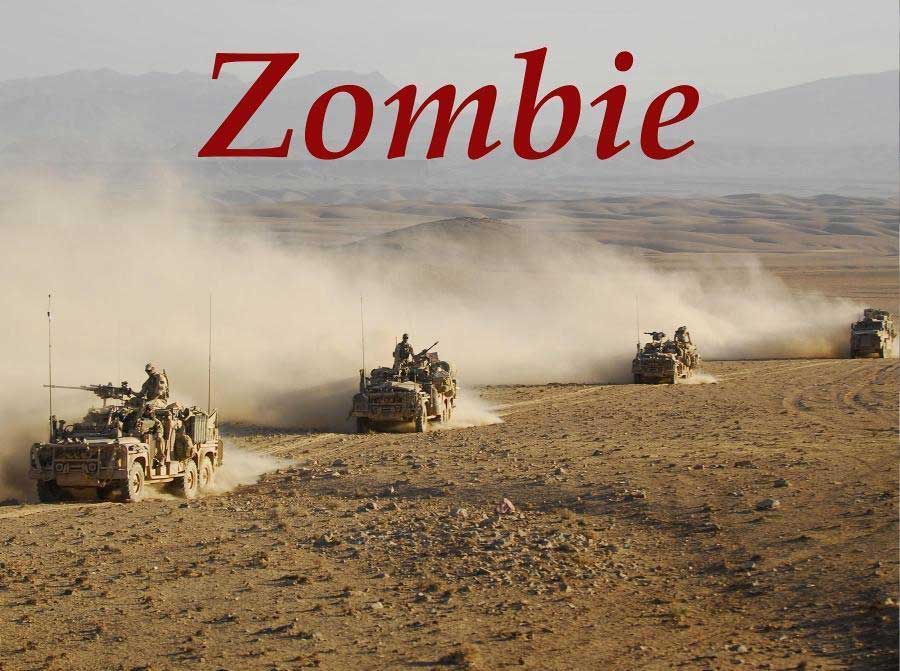 All rights reserved 2008 by Ernest Bywater
---
Cover Art
The background image is Multicam Pattern by Chikumaya with CV9035 Assessment by U.S.Army and Australian SOTG Patrol Oct 2009 by ISAF Headquarters Public Affairs Office. The first two were placed in the public domain and the third is used under Creative Commons Attributions. The trimming, manipulation, and adding of text is by Ernest Bywater. All rights to the cover image are reserved by the copyright owners.
18 August 2016 Edition
---
I use a Chapter Title, a Sub-chapter Title, and a section title.
Table of Contents
Chapter 01
Afghanistan
Kabul
Australia
Sports Day
Hospital
Late Night News
Chapter 02
Thursday
Friday
A Life History
A New Life
The Wedding
I use a Chapter Title, a Sub-chapter Title, and a section title.
The source of this story is Finestories