Preview
Boone - the Early Years
by Ernest Bywater
Copyright© 2016 by Ernest Bywater
Action/Adventure Story: A fire destroys a farm in Virginia, so the family is moving west. Except the youngest is too ill to travel when it's time to leave. The boy and his grandmother stay behind to follow later. It takes so long for him to recover the two don't go west, and find local employment. A decade later rising political problems cause the young man and his grandmother to make a decision about their future. They'll go west, but it isn't that simple, or an easy journey. Written in US English - 72,700 words.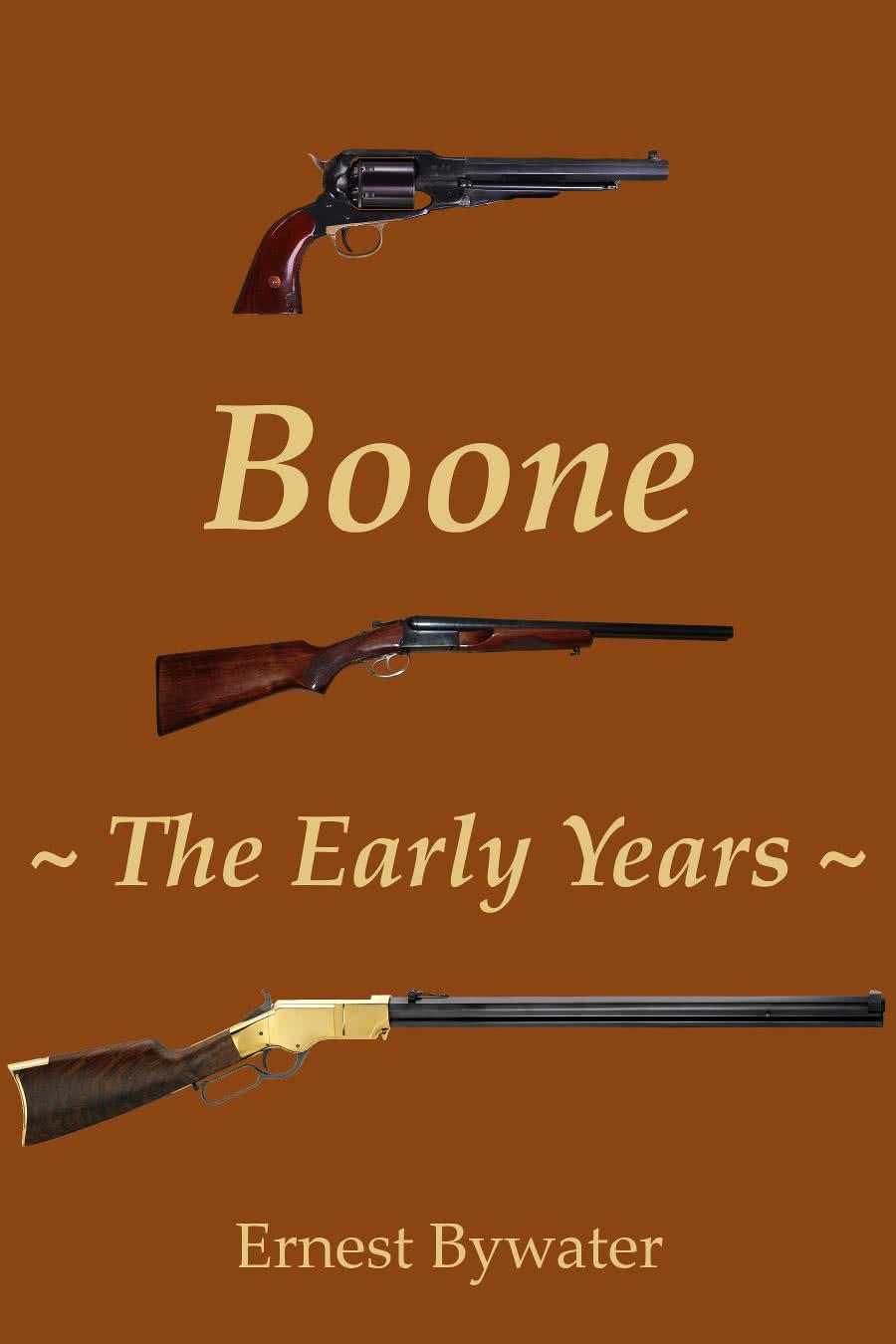 All rights reserved © 2016 by Ernest Bywater
Cover Art
The images are Original Henry.jpg from Henry Repeating Arms (is used with their permission), CoachGun.jpg by Commander Zulu (is used with his permission), and Convertremwib.jpg by Michael E. Cumpston (placed in the public domain by him). The adding of text, manipulation, and merging is done by Ernest Bywater.
6 September 2019 version
---
This story is written in US English.
The source of this story is Finestories