Preview
Runaway!
by Ernest Bywater
Copyright© 2017 by Ernest Bywater
Action/Adventure Story: A 9 year old boy's parents are killed by terrorist. He goes to live with his great grandfather until he's 16 when his great grandfather dies of cancer. His parents raise him to be free thinking and independent. His great grandfather adds to the training. David wants to stay living in the house he helped to build, but the welfare authorities won't allow it. So his great grandfather helps him to be true to himself when he runs away to stay free, and he finds a new life.- 52,200 words of action.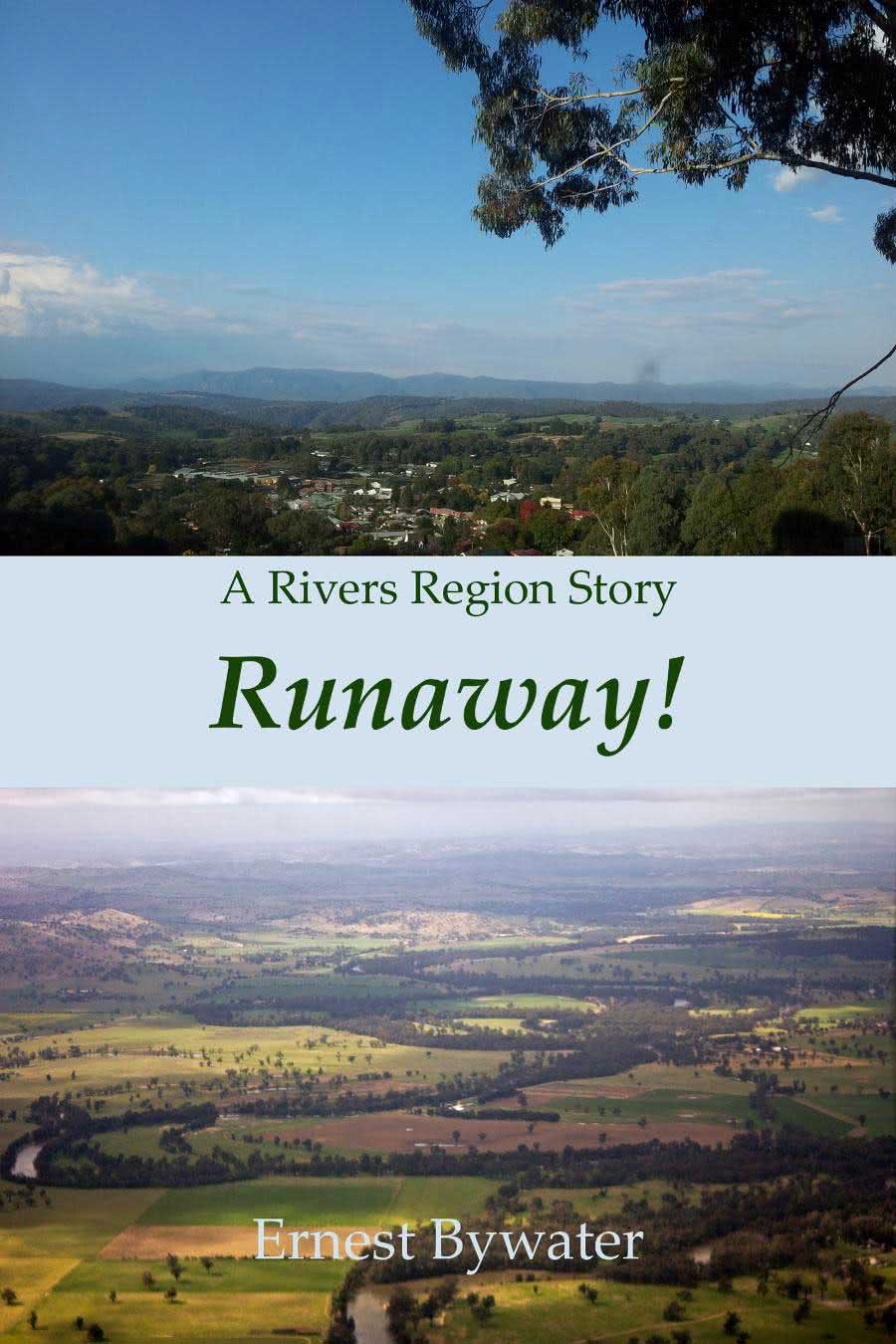 All rights reserved © 2015
Cover Art
The background images are Batlow by Leigh Blackall (top) and Looking East over the Murrumbidgee River near Gumly Gumly by Bidgee (bottom). Both are copyrighted by their creators and their use is allowed by the Creative Commons Attribution - Share Alike Licence and terms. The cropping, size adjustment, and text are by Ernest Bywater. All rights to the cover images are reserved by the copyright owners.
26 March 2022 version
---
Author's Note: I've taken some poetic licence with the Window Rock High School information and events because I was unable to find an official email address for the officials at the school or the school district websites when I was writing that part of the story in 2015. Thus I've kept events there very bland, plus the details may not be accurate due to the problems with getting real information about the school and district.
Note: UK English is used in this story, except for dialogue by a US character where US English is used in the dialogue and some nouns.
---
Table of Contents
Chapter 01
Life Changes
More Changes
Escape
Fast Mover
Transportation
Chapter 02
High-school Life
Homecoming Dance
Overall School Life
Arizona Life in General
Home on the Range
Walks in the Country
Desert Discovery
Another Discovery
Follow Up
Chapter 03
More Follow Up
Christmas Holidays
Spring Surprise
Summer School
Senior Year
Chapter 04
University Life
Life in General
Junior Year
Senior Year
Graduation
Chapter 05
On the Road Again
First Stop
Tampa, Florida
Moving On
Roadside Stop
Following a Wandering Star
Chapter 06
Back Home?
Home!
Guns
Danger in the Desert
Trouble in Town
The title styles in use are a chapter, a sub-chapter, and a section.
The source of this story is Finestories