Preview
Mallard Heir
by Ernest Bywater
Copyright© 2016 by Ernest Bywater
General Story: A man just out of university inherits a trust in the USA. He has to live in the house it owns, but first he has to make it liveable. He also has to worry about some old feuds in place in this rural valley in the Appalachian mountains. He has to survive his first weeks in the mountains, and in doing so he finds a wife and partner for life while they deal with old feuds and the local weather. Set in Australia.
Tags: Workplace Rags to Riches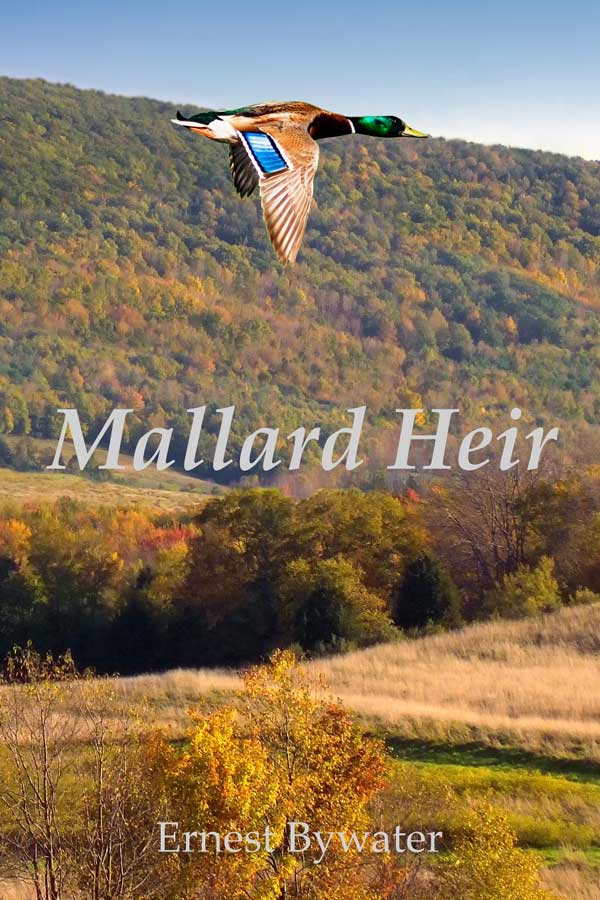 Copyright © 2016 by Ernest Bywater
Cover Art
The images used are Pheanixphotos/5670959108 by Pheanixphotos, and North Branch Township, Wyoming County by Nicholas A Tonelli, listed as Flickr-NicholasT-EndlessMountainsLandscape(1).jpg on Wikipedia. They're used with permission under Creative Commons Attribution. The cropping, size adjustment, and text are by Ernest Bywater. All rights to the cover images are reserved by the copyright owners.
24 November 2020 version
The source of this story is Finestories