Preview
The Contagion
by Ernest Bywater
Copyright© 2016 by Ernest Bywater
Science Fiction Story: A deadly virus sweeps the world bringing dead back to life. A Think Tank Group is at the Cheyenne Mountain Complex when the alert is issued. Its senior members join in a conference with the Commander of the United States Northern Command who relays their orders from the Pentagon. Maximilian 'Mad Max' Milton, the 2nd in-charge of the Think Tank gives reason to his nickname, and the war is on with those afflicted with The Contagion. Will they win the war, can they win the war? 11,400 words.
Tags: Politics Horror Military Science Fiction Apocalyptic Zombies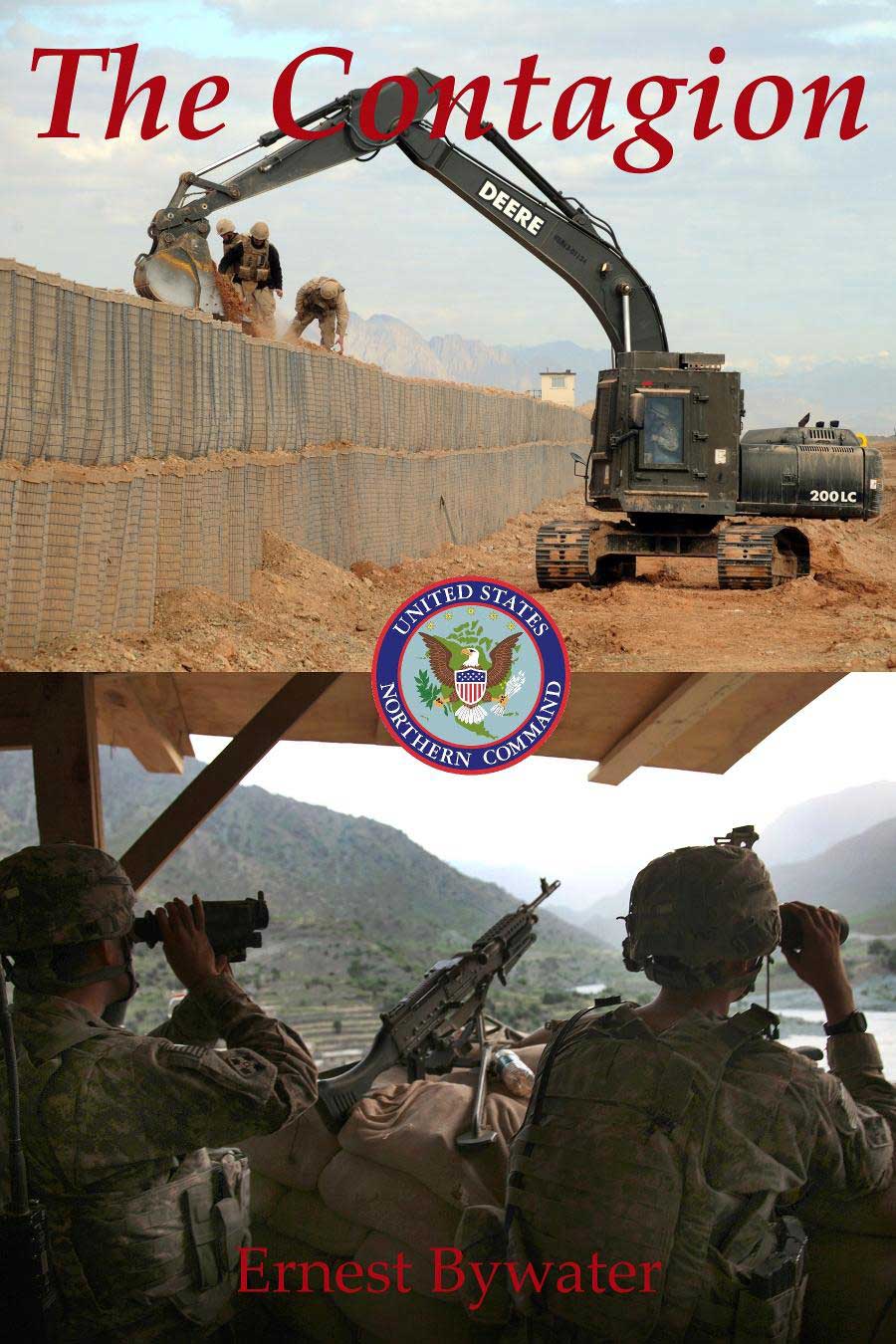 ---
Cover Art
The images used are Up-armored excavator in Afghanistan.jpg, Seal of the United States Northern Command.png, and The U.S. Army - Guard Gear.jpg are in the Public Domain due to being placed there by the US Federal Government, their copyright holder. Trimming, manipulation, and adding of text is by Ernest Bywater. All rights to the cover image are reserved by the copyright owners.
1 December 2017 Edition
The source of this story is Finestories