Preview
7 - Clan Amir: The U MAMA War
by Ernest Bywater
Copyright 2007 by Ernest Bywater as Ernest Edwards
Action/Adventure Story: Years after the end of the war, Gerry Mannheim writes a summary of the whole war. Political intrigue around a bi-lateral trade agreement, recruitment of some computer specialists, and a kidnapping - just a normal overseas trip for Gerry Mannheim.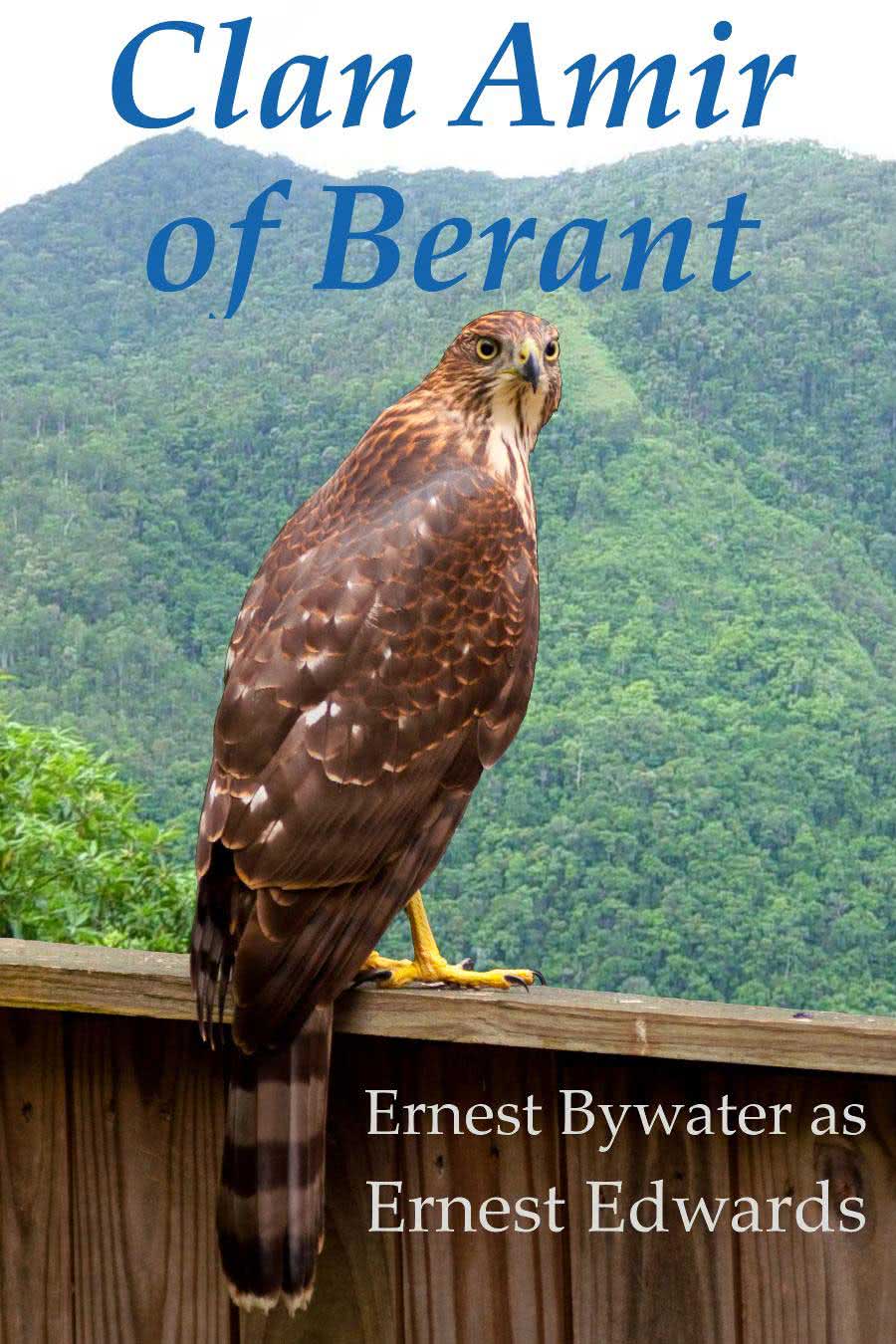 Cover Art
The foreground image of the bird is the copyright of Eric Sloan and used here with his permission. The background is from an image titled DSC00686Cairns.jpg uploaded to Wikipedia by Tim35 released to the public domain on 22 May, 2007. The manipulation, and adding of text is by Ernest Bywater. All rights to the cover image are reserved by the copyright owners.
10 January 2021 version
---
Dedication
Over the years I've seen many definitions of what a hero is. I can't remember if this is a direct quote or paraphrasing of what another has said, but I believe a hero is:
Someone who does what they see as their duty or the right thing to do in exceptional circumstances regardless of the dangers or risks to themselves.
All of the stories in the series in this anthology are dedicated to the many heroes who are the brave men, women, and children who've fought for their people or their country against human or animal dangers or in natural disasters during times of peace or times of war. This is especially dedicated to those who have fallen in the front lines while they strove with all they had to help or protect others. People such as firefighters, medical staff, police officers, soldiers, sailors, airmen, or general civilians helping out in an emergency.
---
from 'The Fallen'
"They shall grow not old, as we that are left grow old:
Age shall not weary them, nor the years condemn.
At the going down of the sun and in the morning
We will remember them."
by Laurence Binyon
---
Table of Contents
U MAMA War
Lest we Forget
U MAMA War Report
The Beginnings
My Active Involvement
Attack Summary
Gordie's Gophers
US Trip
Tuesday
Wednesday
Thursday
Friday
Diplomatic Dinner
Saturday
Monday
Tuesday
Wednesday
Thursday
Friday
Saturday
Presidential Dinner
Sunday
Monday Mayhem
Lost Lambs
Wednesday
Thursday
The Gophers Gather
Gopher Holes
Board Games
Mercenary Massacres
Unholy Alliances
Time to Act
Ready, Steady, Gone
Desert Disaster
Outcomes
A Significant Service
The titles in use are a Story, a Chapter, a Sub-chapter, and a section.
The source of this story is Finestories