Preview
Flames of Life
by Ernest Bywater
Copyright© 2015 by Ernest Bywater
Life Change Story: A young man has a major change of lifestyle forced on him. He becomes a writer, and then something else again. First we read two of his stories about himself, then we follow him as he makes another change to his life and changes the lives of many others in the Rivers Region. In the process he unexpectedly meets his own destiny as well. Set in Australia.
Tags: Violence Workplace Rags to Riches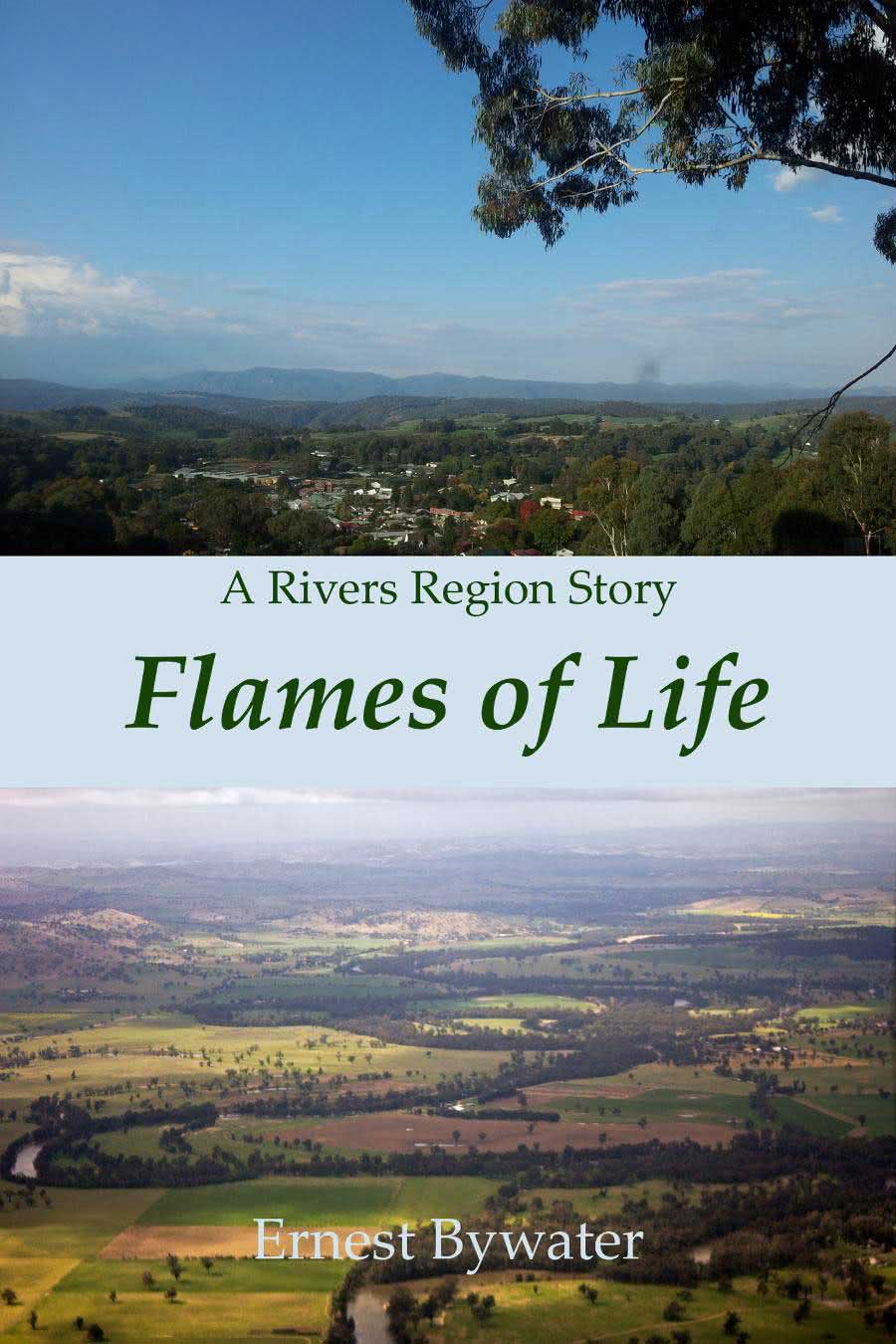 All rights reserved © 2014 by Ernest Bywater
This book, Flames of Life, consists of the three stories:
Flames of Desire
Flames of Fear
A New Role
Cover Art
The background images are Batlow by Leigh Blackall (top) and Looking East over the Murrumbidgee River near Gumly Gumly by Bidgee (bottom). Both are copyrighted by their creators and their use is allowed by the Creative Commons Attribution - Share Alike Licence and terms. Cropping, size adjustment, and text are by Ernest Bywater. All rights to the cover images are reserved by the copyright owners.
16 September 2019 version
The source of this story is Finestories