0 - Clan Amir: A Fighting Heritage Poetry
by Ernest Bywater
Copyright 2007 by Ernest Bywater as Ernest Edwards
Poem Story: Can be skipped if you want to. Three short poems from the book A Fighting Heritage. They summarise the critical events of the stories themselves. The book demonstrates what happens when irresistible forces meet unmovable objects in human encounters on the battlefield - wars are fought by people, not equipment.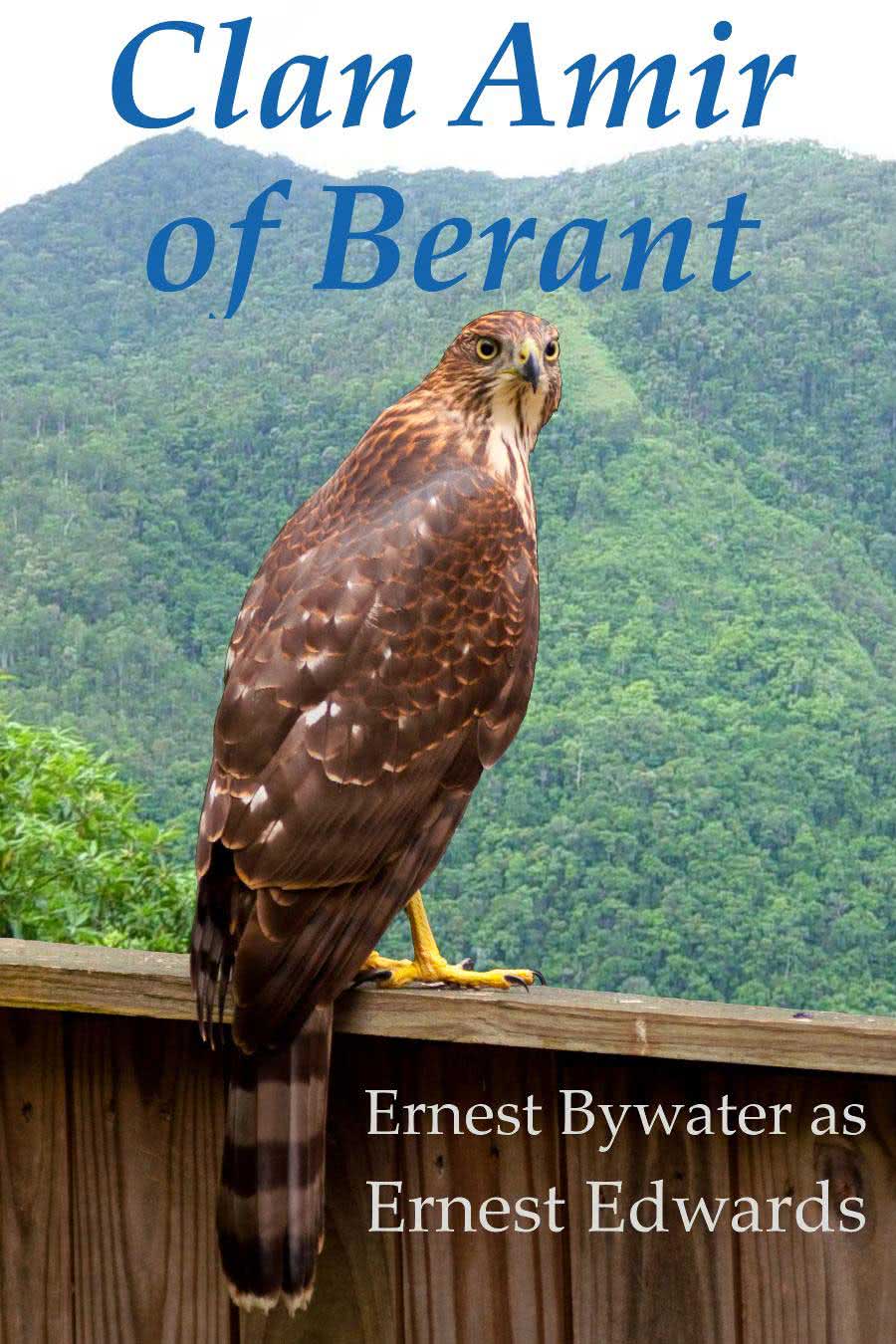 Cover Art
The foreground image of the bird is the copyright of Eric Sloan and used here with his permission. The background is from an image titled DSC00686Cairns.jpg uploaded to Wikipedia by Tim35 released to the public domain on 22 May, 2007. The manipulation, and adding of text is by Ernest Bywater. All rights to the cover image are reserved by the copyright owners.
---
For the People
For the people, they stand tall;
For the people, they give their all;
On their future they don't dwell;
For a battle's a ferocious hell.
For the people, is their battle cry;
For the people, they fight and die;
In great reverence none condemn;
For the people remember them.
The Landing's Field
An easy war in the planning,
Huge numbers in the manning.
Ambition by the King of Dareed,
Powered by U MAMA's greed.
Big profits for some people.<
An easy war in the planning,
Came to grief at the Landing.
The Rocks waited and made stand,
Determined to save their land,
Protection for their people.
An easy war in the planning,
A killing field at the Landing.
The Rocks stand, ready to die,
As they give their battle cry,
Shouting, "For the people."
The Demon of Darmore
Ambushed from the land and sky,
Out numbered, we're ready to die.
We'd not been in battle before,
Unready for the hell and gore,
Death to our enemies we pour.
When our situation's beyond dire,
She stands tall, spitting hell-fire.
One no enemy can stand before,
Fully covered in blood and gore,
The Warrior Demon of Darmore.
There is more of this story...
The source of this story is Finestories