Chaos Calls 02: First Rescue
Foreword
Copyright© 2011 by Ernest Bywater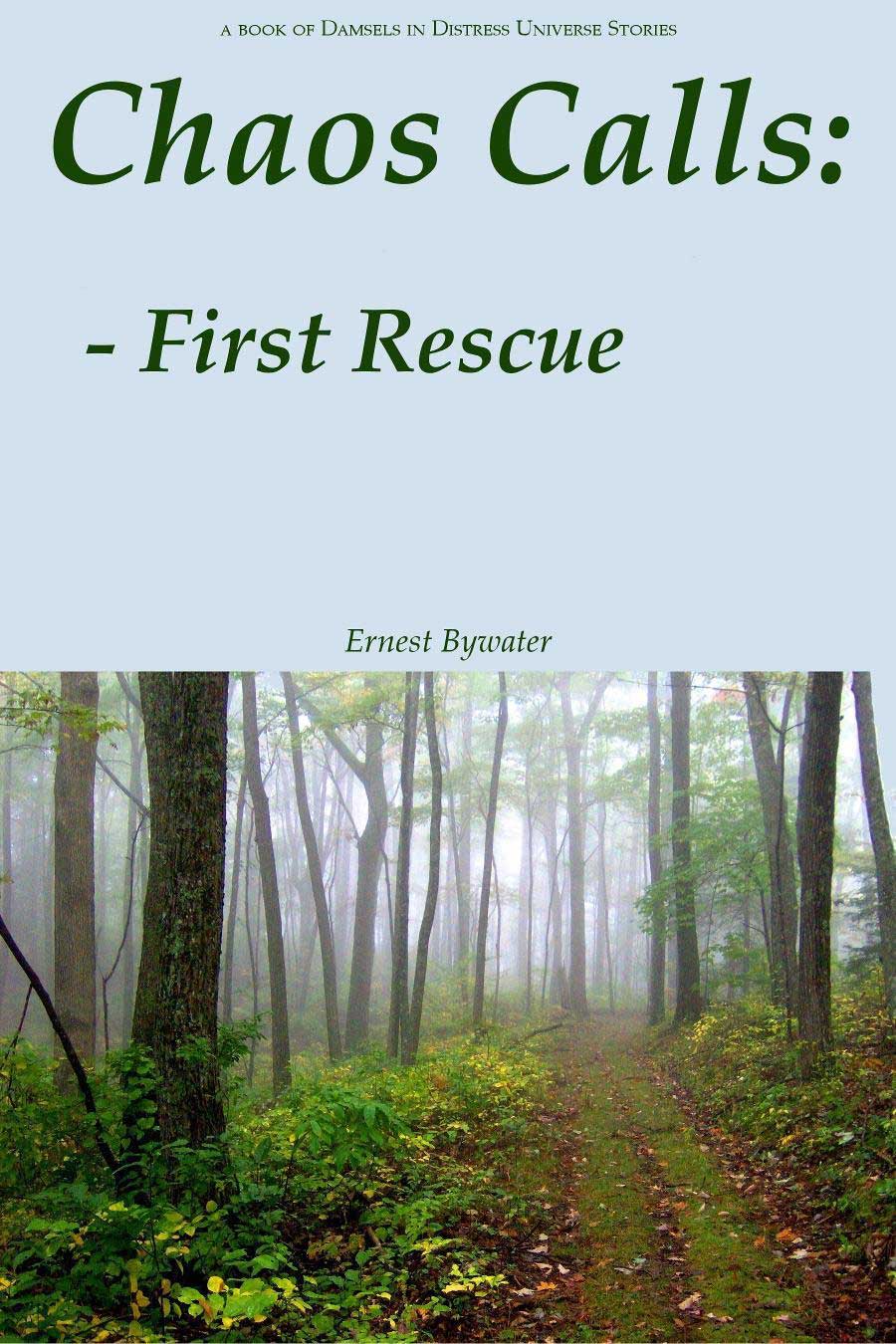 All rights reserved © 2010 by Ernest Bywater
---
Cover Art
The image is Cove Mountain Trail tn4 by Brian Stansberry used with permission under Creative Commons Attribution. The manipulation, and adding of text is by Ernest Bywater. All rights to the cover image are reserved by the copyright owners.
1 December 2017 Edition
---
The titles I use are:, a Chapter, a Sub-chapter, and a section.
Table of Contents
Part 01
The Trip
Interruption
The Kennels
Horses
The Return
Part 02
Meetings
Crossroads
Part 03
Chaos
Travelling
Grassy Meadows
Part 04
Rescue Work
Entry
The Rescue
Valley Bound
Part 05
Jaycee's Jaunt
Outbound
Crossroads Again
Home
Life Goes On
The titles I use are:, a Chapter, a Sub-chapter, and a section.
---
Recipes from First Rescue.
Golden Syrup Pudding
Ingredients
¾ cup sugar
2 eggs
1 ½ tablespoons butter
1 cup plain flour
1 cup self-raising flour
1 pinch salt
2 cups milk
3 tablespoons of Golden Syrup
Mix dry ingredients;
Add eggs and milk, mix to a consistency like porridge;
Add Golden Syrup and mix thoroughly.
Place in boiler, bring to boil then simmer for 1 ¾ to 2 ¼ hours as needed.
White Sauce
Ingredients
1 heaped dessert spoon of butter
2 dessert spoons of plain flour
1 pinch of salt
2 dessert spoons of sugar
500 ml milk
Melt butter and add flour, salt and sugar;
Add milk, bring to boil, stir continuously for a few minutes.
Serve hot, ladled over a hot pudding, also nice by itself.
There is more of this chapter...